Box Office
---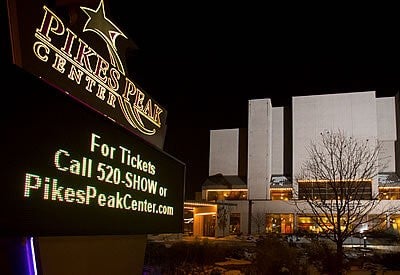 Box Office Hours

Monday through Friday 10am – 4pm
Saturday 10am – 2pm
Closed Sundays
Hours vary on event days.
The Broadmoor World Arena and Pikes Peak Center sells tickets to events through the following outlets: The Broadmoor World Arena/Pikes Peak Center Group Sales or Penrose Club programs, The Broadmoor World Arena or Pikes Peak Center box offices, by phone at 888-929-7849 or online at www.broadmoorworldarena.com, www.pikespeakcenter.com, and www.axs.com. We work closely with several media partners whose ticket purchase links will direct you to one of these sources.
If you purchase your tickets elsewhere (online, in person or over the phone) please be advised that the ticket you purchase may not be valid. Photocopies of print-at-home tickets are also considered invalid. Anyone possessing an invalid ticket will be denied access to either of our facilities. The Broadmoor World Arena and Pikes Peak Center assume no risk or responsibility for tickets purchased from a non-approved source and no refunds will be given on any invalid tickets for any reason. The Broadmoor World Arena and Pikes Peak Center reserve the right to deny entry to the facility on any ticket that is purchased through non-approved sources.
Tickets can be purchased 24 hours a day online, however, online ticket sales will end 2 hours before showtime. Please visit the Box Office to purchase tickets before the show.