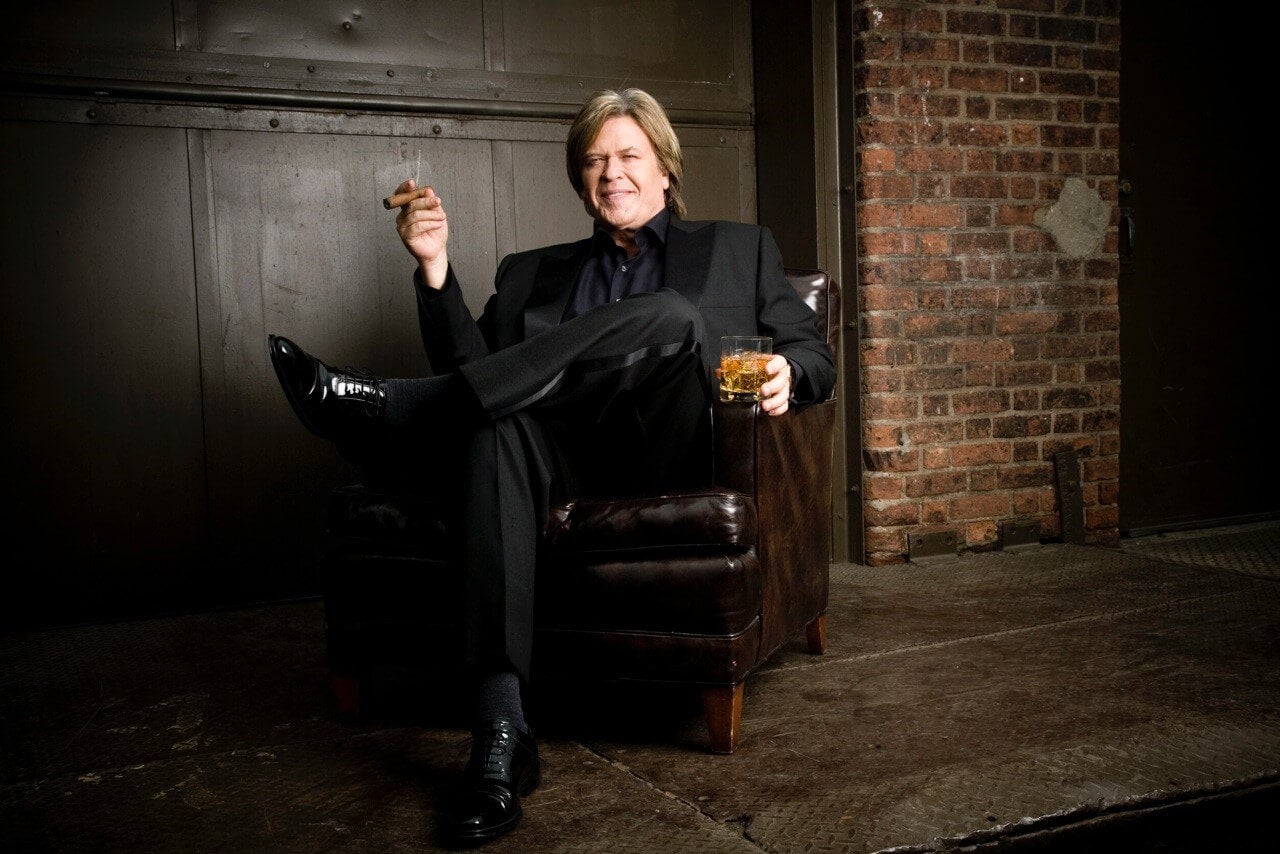 Jun 18, 2015
NEWS RELEASE: Legendary Funny Man & Grammy Nominee, Ron White at the Pikes Peak Center, August 14
Tickets Are On Sale Now!
View All News
Tickets to Ron White, August 14, are on sale now. Tickets are priced at $46.75 and $56.75, and may be purchased online at www.BroadmoorWorldArena.com, all TicketsWest locations by dialing 520-SHOW, or by visiting the Broadmoor World Arena or Pikes Peak Center Box Offices. We are proudly offering pre-event dinners in the elegant ANB room at the Pikes Peak Center. Call our concierge at 719-477-2102 to make reservations.
White has always been a classic storyteller. His stories relay tales from his real life, ranging from growing up in a small town in Texas to becoming one of the most successful comedians in America. This ability earned White three Grammy nominations, a Gold Record, two of the top rated one-hour specials in Comedy Central History, a book that appeared on the New York Times Best Seller List, and CD and DVD sales of over 10 million units.
Comedian Ron "Tater Salad" White first rose to fame as the cigar-smoking, scotch-drinking funnyman from the Blue Collar Comedy Tour, but now as a chart-topping Grammy-nominated comedian and a feature film actor, Ron White has established himself as a star in his own right. All four of White's comedy albums charted #1 on the Billboard Comedy Charts. He has sold over 14 million albums, received three Grammy nominations, and has been one of the top three grossing standup comedians on tour in America.
In November of 2003, White released his breakthrough comedy CD Drunk In Public followed by his first one-hour TV comedy special They Call Me Tater Salad. The special had the highest viewership for a Sunday program in Comedy Central History. The DVD version reached #1 on the Billboard Comedy Chart. In 2005, White's second one-hour special You Can't Fix Stupid, aired on Comedy Central to 4.5 million viewers, making it the third largest audience in Comedy Central's history and the #1 show on primetime basic cable. The CD reached #1 on the Billboard Comedy Charts and remained there for 9 consecutive weeks. This success also earned White his first Grammy nomination.
White received his second nomination for the show Blue Collar Comedy Tour- One for The Road. In June of 2006, Ron released his first book, Ron "Tater Salad" White: I Had the Right to Remain Silent…But I Didn't Have the Ability, which landed him on the New York Times Best Seller List. In 2009, White released his third album, A Little Unprofessional, which also reached #1 on the Billboard Comedy Cart. All of Ron's DVDs are certified Platinum.
As an actor, Ron White had supporting roles in the major theatrical films Horrible Bosses and Sex and the City 2. He also starred in Jayne Mansfield's Car (written/directed by Billy Bob Thorton). He is a co-Executive Producer of Bridegroom, a Linda Bloodworth-Thomason documentary, which debuted at the 2013 NYC Tribeca Film Festival and won the Audience Award.
Ron White is a passionate supporter of the US military troops for more than 20 years, donating his time and resources. In 2008, he created an annual charity show Ron White's Comedy Salute to the Troops. The profits from this event is donated to the Armed Forces Foundation to assist troops and their families.